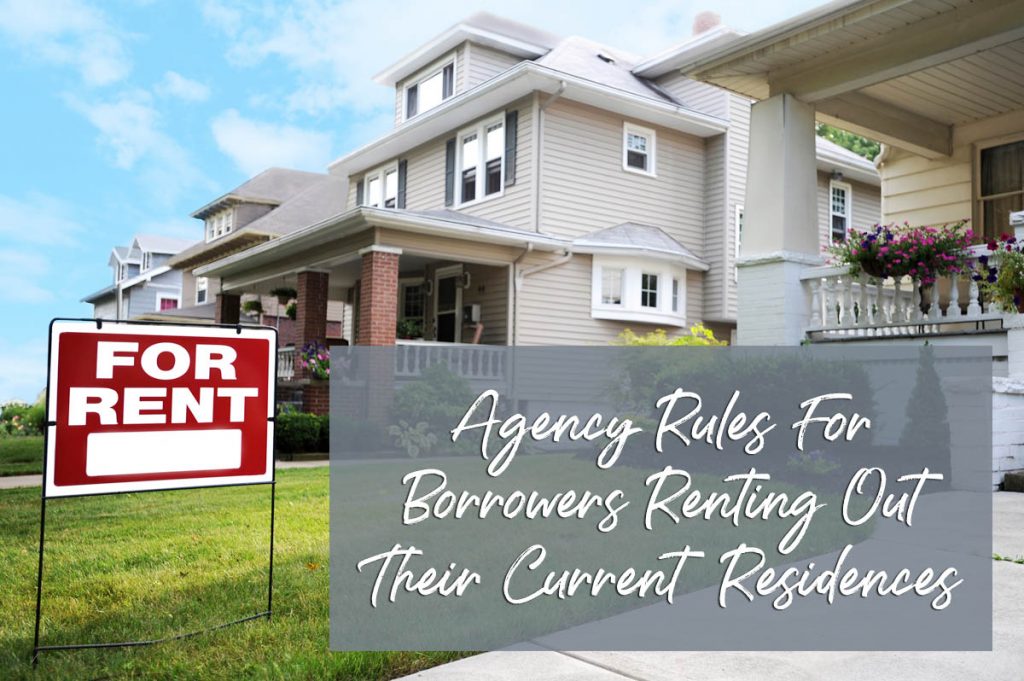 A borrower can rent out their current residence to offset the current mortgage from debt ratios for qualifying but it's different per agency. As always, make sure you are aware of individual lender overlays that are over and above agency guidelines. Here are the agency comparisons:
Fannie Mae and Freddie Mac: Fannie Mae does not define the term of a lease on a current residence, but Freddie Mac requires a one-year lease.
FHA: The Federal Housing Administration will allow a lease provided: it is one year in duration, there's evidence of a security deposit or first month's rent paid, and proof the borrower is relocating to an area more than 100 miles away from the current residence.
VA: The Veteran's Administration will accept rental income to offset the borrower's current mortgage payment with a documented lease agreement. They do not stipulate a required term of the lease.
USDA: The U.S Department of Agriculture does not allow this because of their 24-month rental history requirement.
If you have questions about agency guidelines on renting or need help with financing, call or text Mike Stoffer (NMLS# 373858) of Stoffer Mortgage at (330) 936-2312.