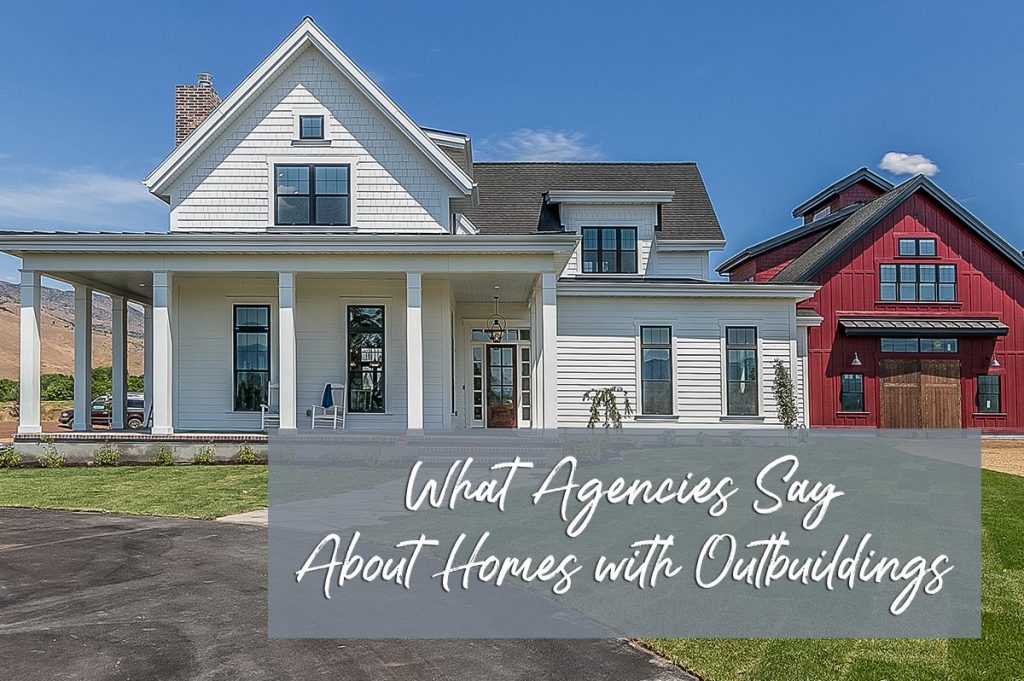 We see all kinds of properties and one type that creates a little confusion are homes with an outbuilding or two. This does not include a home that has an auxiliary dwelling unit (which has its own unique set of rules). Below is what the agencies say about properties with outbuildings:
Conventional: For small barns or stables insignificant in value, the appraiser must use comparable sales that show these types of small outbuildings are typical for the area. If the outbuilding is not standard this is still acceptable as long as the appraiser's analysis concludes with little or no value. Large outbuildings like silos or big barns may indicate the property is income producing and the lender must decide if the property is truly residential. Overall, it gets down to making the determination if the property is residential, agricultural, or some other income-producing entity at the underwriting level.
FHA and VA: Neither the Federal Housing Administration nor the Veteran's Administration provide specifics like the Conventional entities at Fannie Mae or Freddie Mac, which can make underwriting outcomes frustratingly unpredictable.
USDA: According to the U.S. Department of Agriculture, the property cannot have any outbuildings used for income production. Outbuildings, even large ones no longer in use for income reasons and used for storage purposes, do not make a property ineligible. Properties that produce very minimal income, like gardening, are acceptable.
As always, check with the lender to make sure they do not have overlays, which are additional guidelines over the agency requirements. It is best to review with your lender if there are any outbuildings before ordering an appraisal.
If you have questions about agencies and outbuildings, or need help with financing, call or text Mike Stoffer (NMLS# 373858) of Stoffer Mortgage at (330) 936-2312.