I wanted bring attention to an important topic I cover in my monthly Google Hangouts chat with Realtors where I go over recent changes in the mortgage industry, address concerns and answer questions. In these group chats, self-employed borrowers are a regular strong concern because of the banks' ever-changing requirements which place this group under greatly increasing scrutiny.
Those who attend my Hangouts know my detailed explanation for managing these borrowers and what to look for to ensure on-time closings. And to keep this blog post about a complicated topic short and manageable, I won't go into those details here. The following four graphs will help illustrate my abbreviated explanation.
Underwriters have made life more difficult for self-employed home buyers
By now, Realtors and buyers are aware that underwriters have made life much more difficult for the self-employed this year and I want to provide some context for why these borrowers face such intense scrutiny.
Below is a Federal Reserve Bank graph showing an increase in mortgage delinquencies for the first quarter of this year:
Mortgage delinquencies cause increase in banks' loan-loss reserves
The rise in delinquencies cause an increased need for banks to set money aside for loan losses: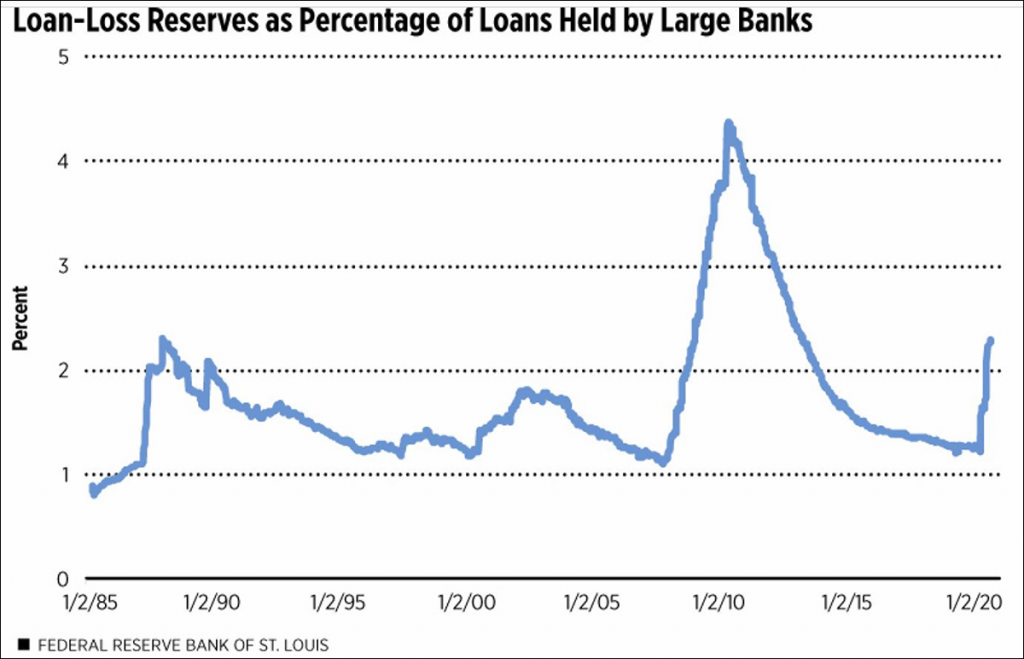 Rise in loan-loss reserves cause tightening in underwriting lending standards
And the higher loan-loss reserve levels lead to the tightening of lending standards from underwriting: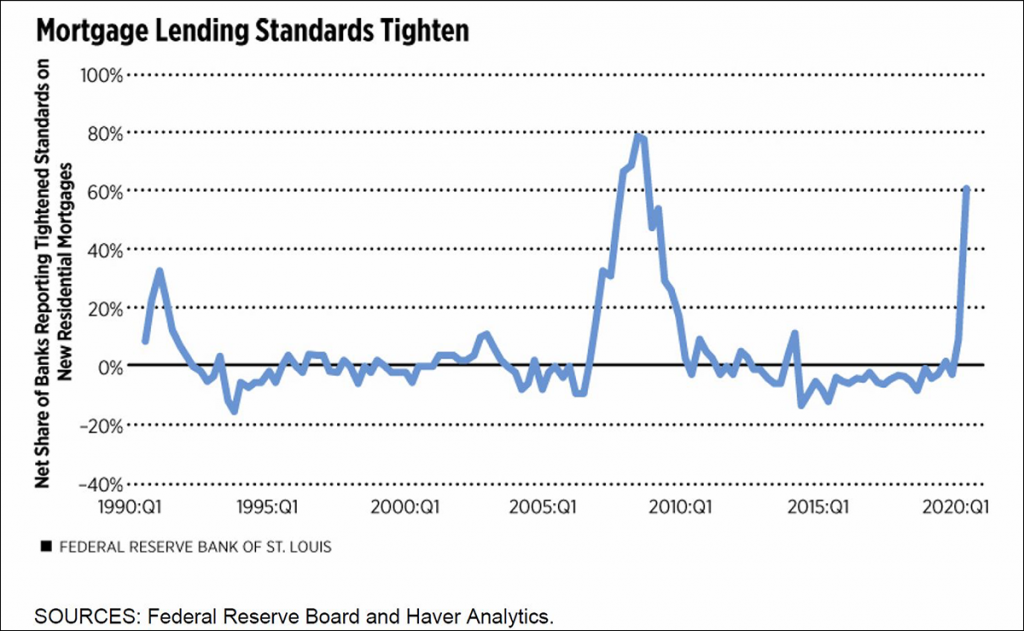 Negative effect from COVID-19 pandemic on U.S. small businesses and self-employed
Did you notice how the tightening of lending standards is much higher relative to the delinquencies and loan-loss reserves the banks are holding? While salaried borrowers also experienced tightening of underwriting standards (which I also cover in my monthly Hangouts), the self-employed borrowers have been hit particularly hard. Look at this chart from the Census Bureau's Small Business Pulse Survey and it becomes very clear why underwriting has tightened up on the self-employed borrowers: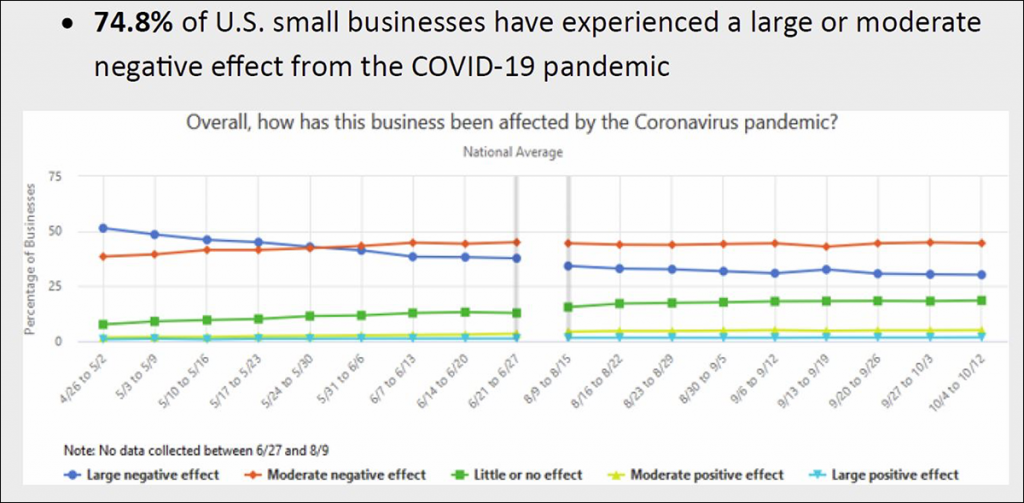 If we take into account all the above, we see how diligent we must be in working with self-employed borrowers and helping them prepare for the mortgage process during these challenging times.